We are proud to announce that our CEO, Lishia Erza has been recognized by Supply Chain Digital in association with IBM as part of the Top 100 Women in Supply Chain.
The Top 100 Women in Supply Chain is given as a recognition for women that gave significant contribution to the supply chain industry, especially at times like this where the COVID-19 pandemic has shown us how important the supply chain industry is.
Within this list and through Lishia, ASYX is listed as the fifth, with Johnson & Johnson, Colgate Palmolive, DHL Supply Chain & Arvato System claiming the first to fourth place.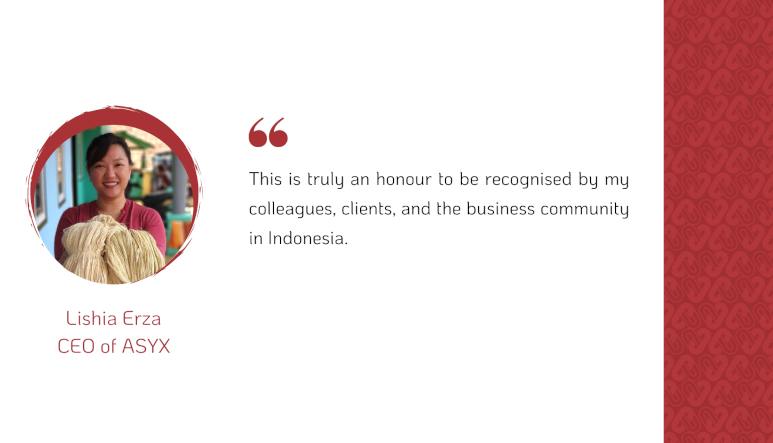 "It is an absolute honour to be voted not only as Top 100, but also making it as the top five on the global list of Top 100 Women in Supply Chain! International Women's Day is a venue to celebrate achievements and a reminder that there are still gender inequalities in many settings. Let's not forget that." says Lishia after receiving the announcement on the same day as the International Women's Day. This celebration goes to all women around the world, most especially those who are breaking the biased perception by working in finance & technology industries.