Natural Fibres in Sustainable Supply Chains
Location: Subang, West Java, Indonesia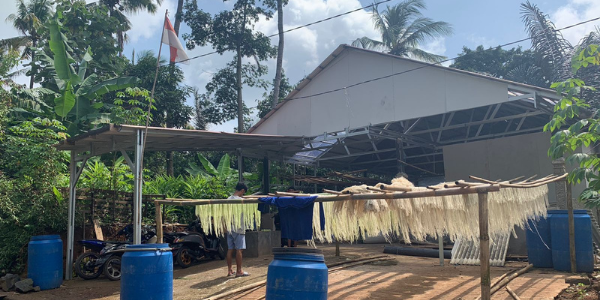 In 2020, ASYX partnered up with a natural pineapple fibre producer from Subang, West Java. We helped designed specialized financial instrument for machinery and working capital provisions. We also supported the implementation process by connecting this Subang company to an offshore off-taker/buyer.
The designed specialized financial instrument was then deployed and planned in order to meet the expected production. ASYX also provided equipment financing and working capital to support their growth.
In addition, we also supported the business by digitizing their process, where the pineapple fibre producer utilized ASYX's Supply Chain Collaboration (XChange4) solution.
With our support and advisory services, this natural fibre producer SME was able to expand their business. ASYX offered services to scale up operations, integrate up and downstream, and support the SME to access proper financing for these efforts.
We started our efforts by mapping and assessing the availability of raw materials including pineapple leaves, total area, production capacity, and local community readiness. By doing so, we were able to identify gaps within their business landscape. Through this mapping and assessment, we are able to add value on the pineapple commodity in order to increase product innovation and incubation. We also ensured and maintained coordination with the local community, government, and other stakeholders.
ASYX then design specialised financial instruments and supply chain strategies based on these findings.
This SME realized they needed help beyond just managing the daily operations, like for example their inventory finance that plays a crucial role to achieving their business goals for success. At ASYX, we have many years of business-management services experience that we are confident we can support any industry to see where their future can be with a little finance and investment.
Our services enable us to design instruments particular to the business needs of that industry, as well as, identifying resources and potential channels to venture into, while streamlining the processes and technology.
Before and After the Collaboration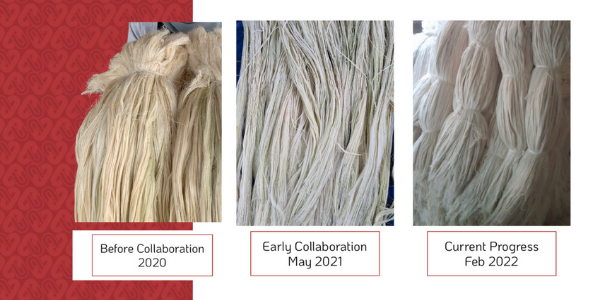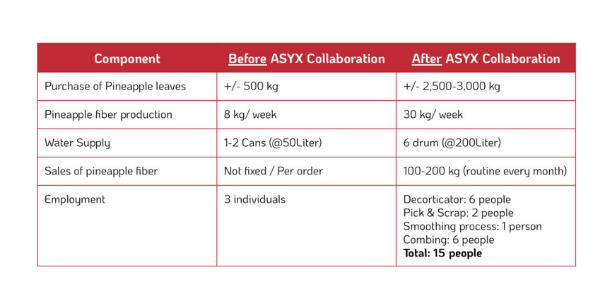 Services
Supply Chain Digitalization
Supply Chain Financing
Production House Investments
Decorticator Manufacturing Investments
Industrial & Market Operations Advisory
Sectors
Agriculture
Agriprocessing
Natural Fibres
Textile & Garment
Peatland
Sustainability