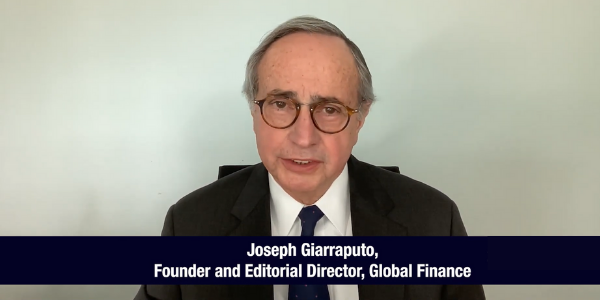 "The winners of our annual Supply Chain Finance Awards are institutions that have best adapted to the pandemic landscape while helping their clients to continue their business operations." - Joseph Giarraputo, Publisher and Editorial Director of Global Finance.
Sustainability may not be familiar in funds, but it doesn't continuously effectively interpret into action for Small and Midsize Enterprises (SMEs). Numerous frameworks that track sustainability for goods and services move through global supply chains are often geared for larger companies. The mission of Southeast Asian supply chain integration firm, ASYX is to encourage business expansion for SMEs, using various forms of supply chain financing and to assist them to better understand and integrate sustainability into their systems.
With a strong focus on agroindustry and forestry value chains, ASYX is well positioned to support sustainable financing initiatives that lead to genuine change. In Indonesia, it supports environmental efforts to preserve rural peatlands and mangroves. In the apparel sector, it is helping SMEs that produce natural yarns and fibers in rural areas to scale up their business and become more agile.
About Global Finance Global Finance, founded in 1987, has presence in 193 countries. Global Finance's audience includes senior corporate and financial officers responsible for making investment and strategic decisions at multinational companies and financial institutions. The panel regularly selects the top performers among banks and other providers of financial services. These awards have become a trusted standard of excellence for the global financial community.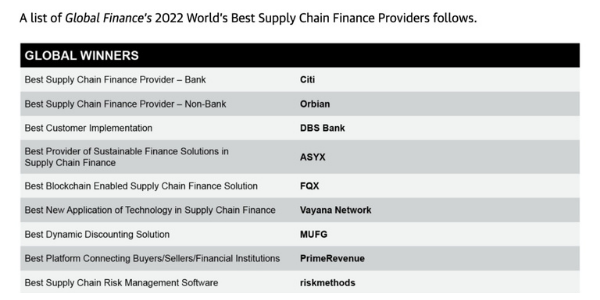 The Global Finance Awards is a global recognition given to organizations that have given the best solutions in dealing with the continued uncertainty of the pandemic. Joseph Giarraputo, Global Finance Founder and Editorial Director explained that the criteria and methodology for these awards were thorough and detailed, including inputs from analysts, corporate and technology experts. The criterias for assessment included: trade related transaction volume, scope of digital coverage, customer service, competitive pricing, risk management, and innovative products.
"This year, while trade reached an all time high, formally running trade finance programs smoothly had to contend with compromised supply chains. The Global Finance Award Winners is given to organizations that have best dealt with the uncertainty of the pandemic." - Joseph Siarraputo, Founder and Editorial Director of Global Finance
Each awardee introduced the best technology solution they provided for their clients. They not only gave value propositions, but also comprehensive on-demand supply chain risk management solutions.