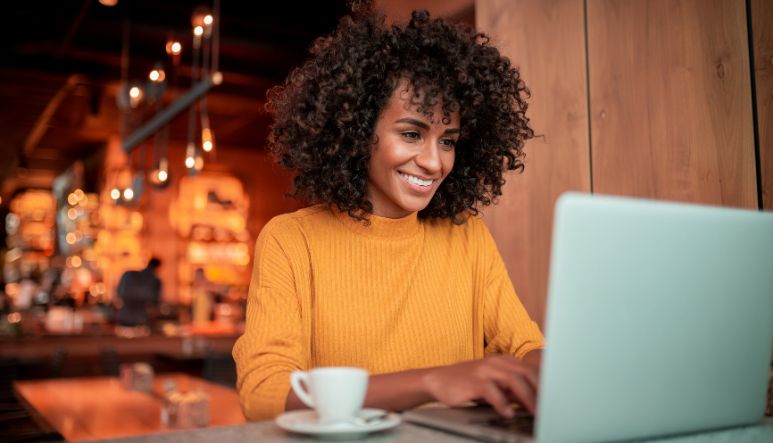 Success in the dynamic world of business-to-business (B2B) commerce is determined by being one step ahead of the curve. It is also essential to understand that the B2B marketplace nowadays has evolved into the central hub for businesses. Moreover, B2B marketplaces have impacted the core context of B2B trade itself due to the wide-ranging adoption of digital technologies. In this article, we'll deep dive into both the major trends influencing B2B marketplaces' future and strategies for businesses that need to respond to remain successful in today's competitive market.
The Rise of B2B Marketplaces
In recent years, businesses can buy and sell products such as goods and services, directly through internet platforms, which are very well-known as Business-to-Business (B2B) marketplaces. These markets have become highly popular, and various points have contributed to their growth:
Digital Transformation
The use of online channels for business operations is the consequence of digital transformation across the B2B industry. This particular industry gives companies a digital platform that facilitates transactions quickly, eliminating the need for manual tasks, as well as time-consuming processes.
Convenience and Efficiency
B2B marketplaces provide exclusive efficiency and simplicity. Businesses tend to easily and quickly browse goods and services, assess prices, and place orders. By streamlining this procurement process, time and resources are saved.
Various Product Alternatives
Plenty of B2B marketplaces promise enormous catalogs with a diverse selection of goods and services. Due to the diversity, businesses can explore new sources and come up with innovative solutions to their needs.
Affordable Prices
On B2B marketplaces, competition between sellers sometimes results in competitive pricing, which is beneficial to buyers. Businesses have the ability to bargain for advantageous terms and prices.
Major Trends Changing the Future of B2B Marketplaces
It is essential to examine the trends promoting the expansion of B2B marketplaces in order to comprehend where these markets are headed. The following are the main trends that influence B2B commerce into the future which are divided into technology-based and non-technology-based approaches.
Major trends that influence the B2B commerce based on technology-based approaches are:
AI and Machine Learning
Artificial Intelligence (AI) and Machine Learning (ML) are impacting the B2B markets. Businesses have the opportunity to customize their experiences, improve search results, and forecast consumer preferences. In addition, chatbots powered by AI offer faster customer service, boosting the whole buying experience.
Mobile Optimization
B2B marketplaces need to make mobile optimization a priority as mobile devices are the primary way to access the internet. Platforms and apps that are optimized for mobile are necessary to accommodate working professionals who need to place orders on the go.
System Integration with ERP
For B2B marketplaces, seamless connectivity with Enterprise Resource Planning (ERP) systems is becoming fundamental. By Integrating inventory management, handling of orders, and financial systems, this integration streamlines procedures, decreasing errors and increasing efficiency.
Transparency over Blockchain
The potential of blockchain technology to improve transparency and traceability has contributed to gaining traction in B2B trade. It may be used to monitor supply chains, check the accuracy of products, and avoid counterfeiting.
Specific Recommendations
Recommendation algorithms similar to those featured in B2C platforms are also being used by B2B marketplaces. These engines assess customer habits and personal preferences and offer relevant product recommendations that eventually boost sales and satisfy customers.
Expanding Ecosystem
B2B marketplaces are growing their ecosystems by incorporating services such as shipping, analytics, and financing. Marketplaces become more desirable to companies that seek comprehensive solutions because of these value-added services.
On the other hand, these are the major non-technology trends:
Sustainability and Ethical Sourcing
Both businesses and consumers are becoming more concerned with sustainability. B2B marketplaces are taking action by supporting ethical sourcing methods and providing sustainable product options. An increasing number of customers are looking for suppliers who are socially and environmentally conscious of these issues.
The Global Economy (Globalization)
Businesses can now trade internationally more easily because of internet connectivity. By bringing together consumers and sellers from various parts of the world, B2B marketplaces are taking advantage of this trend. For companies of all levels, this globalization creates new markets and equal opportunities.
Adapting to the Future of B2B Commerce
After we understand the major trends that changing the B2B marketplaces in the future, it is also important for businesses to anticipate the following changes in order to succeed in the rapidly evolving B2B commerce landscape:
Invest resources in technology and ERP systems integration: Take into account AI, ML, and mobile optimization to improve the user experience in your marketplace. Furthermore, look into ERP system integration to simplify operations and minimize errors.
Blockchain Adoption: Consider how blockchain technology may enhance your marketplace's transparency and trust.
Personalization and Expand Services: Utilize recommendation engines to give your customers a personalized experience and consider offering extra services.
Embrace Sustainability: Adopt sustainable and ethical sourcing methods to attract buyers who are concerned with environmental issues.
Global Reach: Look for strategies to engage with international customers and vendors to broaden your market.
In summary, the rapid development of technology and varying consumer preferences are shaping the overall trajectory of B2B trade. These marketplaces, which provide businesses with the resources and platforms required, are the pioneers of this evolution. Businesses may prepare themselves for success in this industry by keeping informed about the most recent trends and adjusting to them as soon as possible.
Optimizing your business strategy through technological advancements and supply chain management will be highly beneficial in order to stay on top of B2B trends. Get in touch with ASYX and we will help you shape technology and business best practices so that your business can thrive in this modern business landscape.