Data Analyst
Location: Indonesia, Jakarta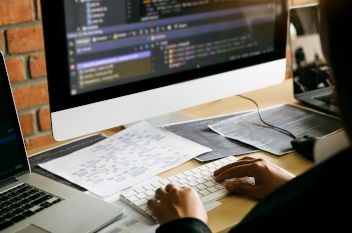 The Data Analyst develops and maintains the highest levels of competency and reporting capacity across ASYX and its product offerings. The Data Analyst develops and executes strategy for leveraging data to gain a deeper insight into ASYX's platform transactions by bridging between the industry and technical teams. The Data Analyst promotes best practices in data management for the full term of the data life-cycle and works closely with ASYX's IT security team to ensure the strictest standards of data security in reporting. You will report to the Technical Operations Lead.
Responsibilities
Manage data reporting architecture and manages, develops, prioritizes and recommends initiatives to improve and build upon the data reporting architecture to support the business.
Works with both internal and external stakeholders to develop strategies for leveraging data to enhance ASYX product offerings.
Ensures rigorous adherence to ASYX policies regarding data security.
Responsible for user experience with data and reporting tools.
Requirements
Extensive experience managing and analyzing data.
Strong experience with data analytics, reporting and visualization data tools.
Experience with data security mechanisms in a multi tenant environment.
Experience with machine learning algorithms and related technologies is an advantage.
You possess corporate level English speaking and writing skills.
You are a proactive, hard-working, "get-on-with-the-job" type of person.